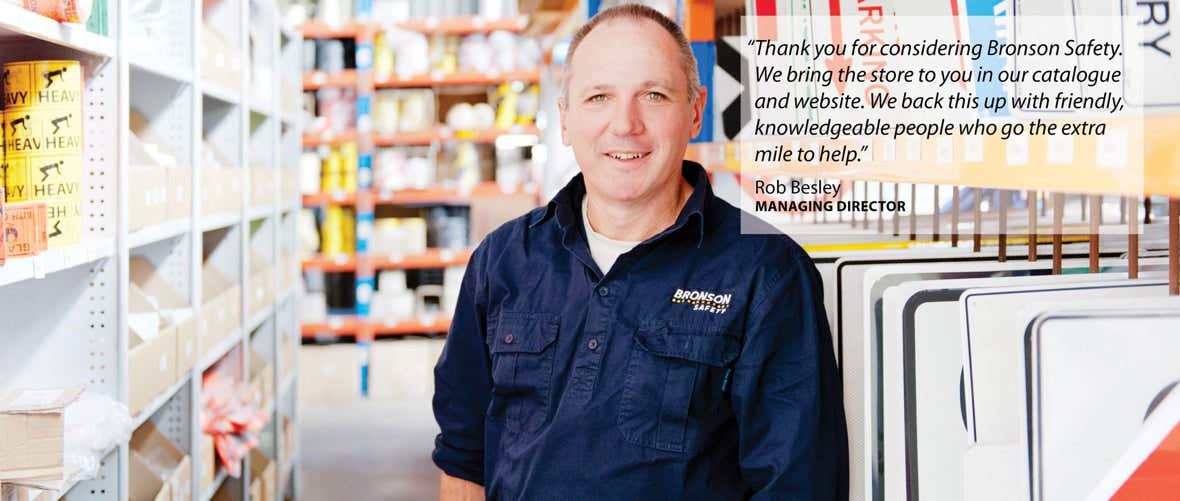 Every position in our company is important. Together we aim to provide our customers with reliable, high-quality safety solutions and incredible customer service.
Every member of the Bronson Safety team abides by these simple principles:
Never take our success for granted.

Be passionate about everything we do.

Embrace personal and shared responsibility and accountability.
"Our group of highly trained Customer Service representatives are always happy to help. We can provide custom quotes and first-class knowledge about the products we stock."
"The Bronson Safety team is filled with friendly and knowledgeable people who will go the extra mile to help. We genuinely care for every customer and want to help improve their safety."
"Our Warehouse team work hard to get every order out the door at a fast pace. Our quality control measures ensure that all products are up to our high standards, before they leave the warehouse."
"The Marketing team at Bronson Safety ensure that every product we stock is of the highest quailty to meet Australian Standards. If it doesn't meet these strict requirements, we won't stock it."
Here's what our team have to say about Bronson Safety:
Bronson Safety is a fast-emerging player in the Australian Workplace Health and Safety (WHS) supplies market. We first opened in September 2009, with only a couple of employees, a small amount of stock and a big dream to improve Workplace Health and Safety across Australia. In the years since we have been focused on this goal and are very proud of how far we have come.
Both our team and the products we offer have expanded and changed considerably over this time. However, our commitment to providing an exceptional, high-quality product and service to our customers has not changed. This remains the most important goal of our business.
Our major product lines have grown to include Workplace Safety Signage, Dangerous Goods Cabinets, Spill Containment, Personal Protective Equipment, Safety Mirrors, Barricades and numerous other safety solutions.